by Mollie Katzen
molliekatzen.com
4-5 servings, and completely adjustable / augmentable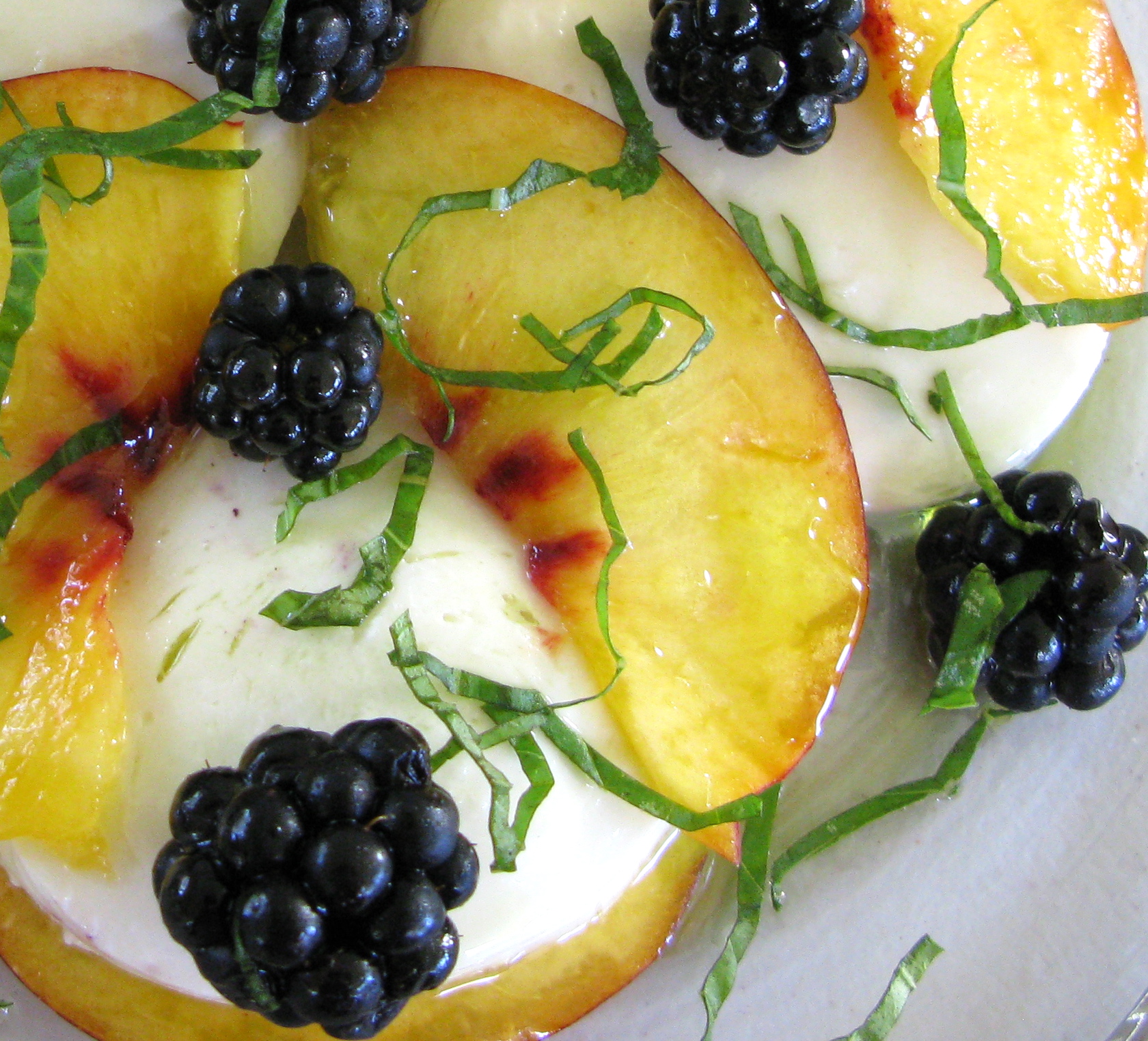 The traditional tomatoes step aside to allow a new plateform for summer fruit in its prime. (I meant to write "platform," but I think my typo was actually a good one, so I'll leave it.)
You can also use strawberries, peaches, plums, or melon. It's all good, and it's so fresh and easy, you'll want to make this every day. And sometimes just for yourself.

1 or 2 perfectly ripe nectarines, pitted and sliced
8 ounces fresh mozzarella, drained and in ¼-inch-thick slices
1 cup fresh ripe blackberries
Extra-virgin olive oil to taste
About 10 basil leaves, in very thin strips
Optional: a touch of real balsamic vinegar
Arrange the fruit and cheese on a platter or individual plates.

Drizzle with an artful amount of olive oil (I use 1 to 2 tablespoons) and let it sit at room temperature for about 10 minutes.

Scatter with basil and serve - plain or topped with dots of balsamic applied at the table.