by Mollie Katzen
molliekatzen.com
From The Heart of the Plate: Vegetarian Recipes for a New Generation
Makes about 5 dozen medium-sized cookies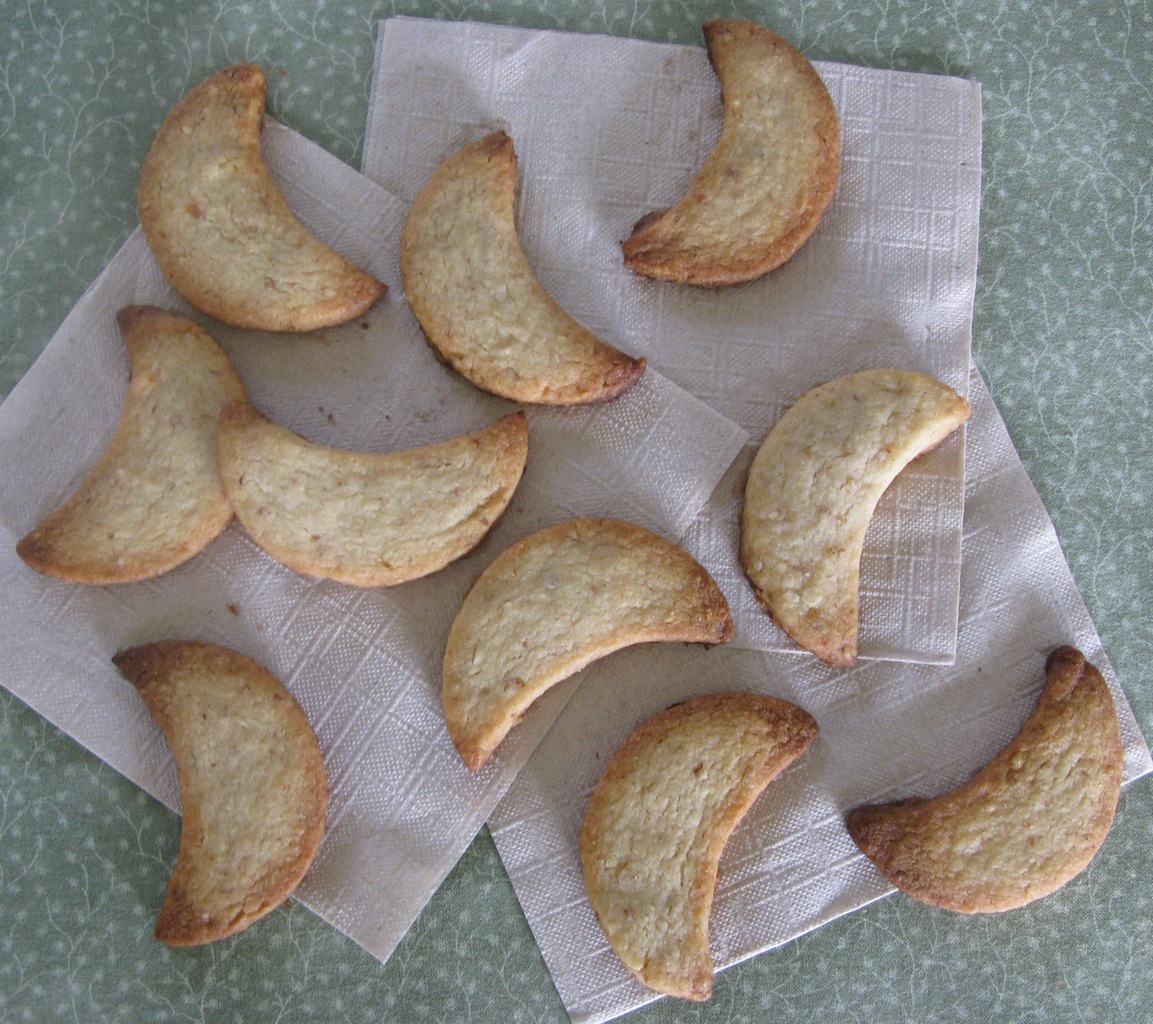 Once you start including ground nuts in shortbread dough, you might well never stop. The nuts get thoroughly coated with butter and toasted to perfection during the baking—and the cookies get infused with a flavor that is, simply, beyond.
• This dough freezes beautifully. So do the finished cookies.
• Unwrap the butter ahead of time and place it directly in the mixing bowl to soften.
1 cup (2 sticks) unsalted butter, softened in the bowl
2/3 cup sugar (can make it heaping if you like things sweeter)
1 generous cup pecan halves or pieces
2 cups unbleached all purpose flour (plus extra for handling the dough)
Rounded 1/4 teaspoon salt
1/2 teaspoon baking powder
1) Heat the oven to 375°F.

2) Combine the pecans and 3 tablespoons of the flour in a food processor, and pulse a few times until the mixtures acquires the consistency of oat bran. Set aside.

2) Beat the butter for several minutes with an electric mixer at high speed. Add the sugar and beat about 3 minutes.

3) In a second bowl, combine the remaining flour, salt, ground pecans and baking powder, slowly mixing them together with a whisk. When they are thoroughly combined, add the dry ingredients to the butter mixture. Use a spoon to mix the dough first, and then your hands, if necessary, working as quickly and efficiently as possible, and mixing just until the dough holds together.

4) Flour a clean, dry surface and roll the dough to about 1/2 inch thick. Cut it into simple shapes with a knife or a cookie cutter, and place the cookies on ungreased baking trays.

5) Bake for 10 to 12 minutes or until lightly browned on the bottom. Cool for at least 10 minutes before eating.