by Mollie Katzen
molliekatzen.com
Yield: about 1/2 cup
From The Heart of the Plate: Vegetarian Recipes for a New Generation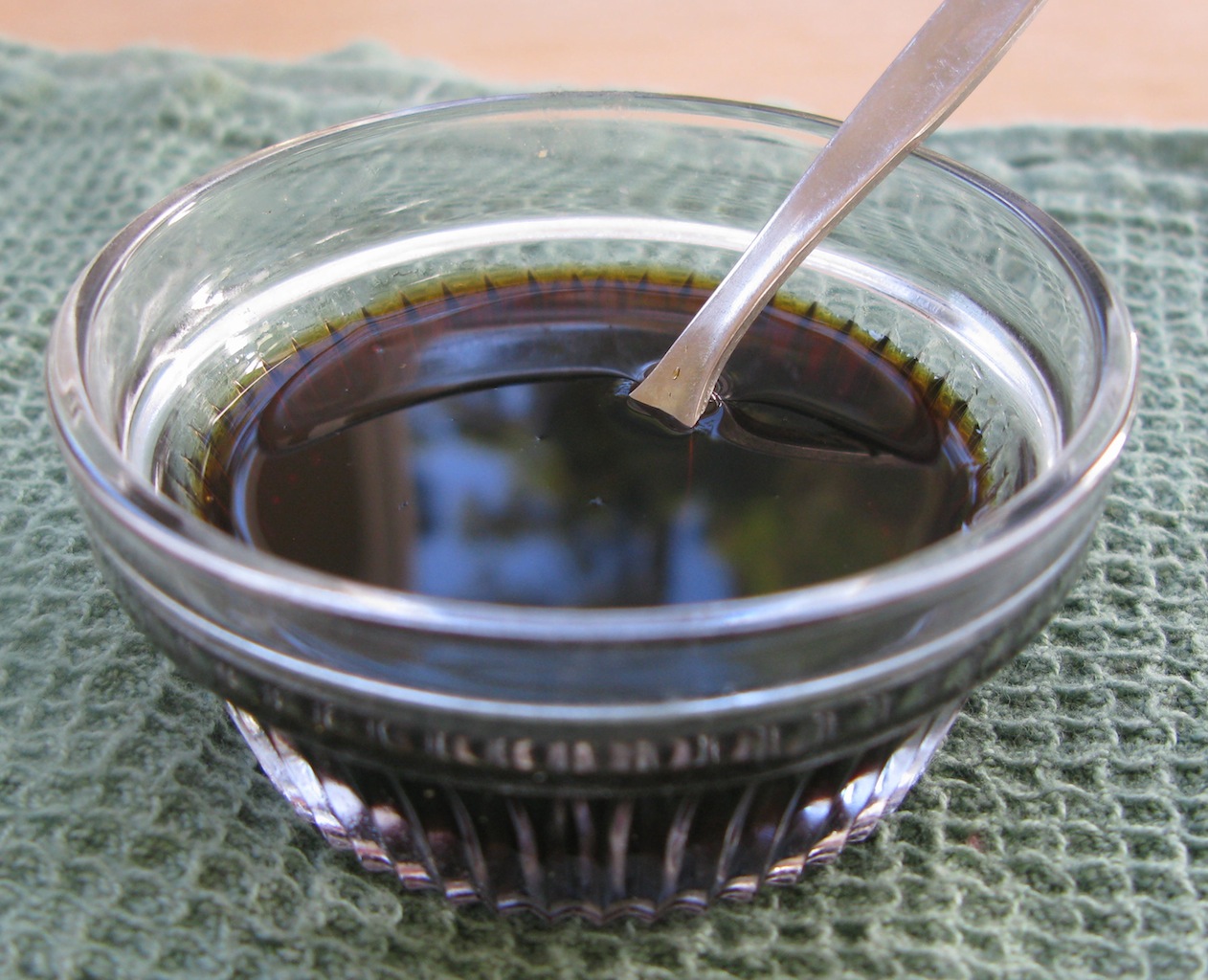 Something thick, dark, and mysterious —ready to drizzle onto vegetables and grains—should be handy in your kitchen at all times. You just never know when you'll need or want it, but once you start making this amazing syrup, I predict it will be summoned often. Compelling—and thoroughly un-temperamental— this little reduction delivers a fine touch of ambiguity, as though umami is performing an exquisite mime routine on the edge of salty and sweet.
• The yield might seem low, but this is very concentrated, so a little bit will go far. And you can easily multiply the recipe.
• Store the caramel at room temperature. It will keep a long time.
¼ cup agave nectar
¼ cup water
1/2 medium clove garlic
2 slices ginger (slightly larger and thicker than the size of quarters)
2 tablespoons soy sauce
1 tablespoon fresh lemon juice
1) Combine the agave and water in a small saucepan, and whisk until uniform. Add the garlic and ginger, and bring to a boil. Reduce the heat to a modest simmer, and let it cook, uncovered, for about 5 minutes, or until reduced by about 1/3 (imprecise).

2) Add the soy sauce and let it bubble over low heat for another 5 minutes.

3) Remove from the heat, stir in the lemon juice, and let it cool and infuse for at least 30 minutes before fishing out the garlic and ginger.

4) Store in a covered little container at room temperature, and serve as desired.