Green Salad with Quinoa
---
Preparation time: 20 minutes for the quinoa to cook; about 10 minutes of work after that.
Yield: About 4 servings (easily doubled if you have a bigger bowl)

Cooked quinoa adds a lovely texture—and a somewhat mysterious quality—to this easy salad. It also adds a nice hit of protein.
Make the dressing first—right in the salad bowl. Then gradually add the quinoa, lettuce and optional accoutrements to the dressing, and toss from the bottom up. It's not only efficient, it's a great method for distributing the dressing quickly and evenly.
NOTE: You can cook the quinoa (Step 1) up to several days ahead.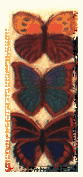 1/2 cup uncooked quinoa
3 tablespoons extra virgin olive oil
1 teaspoon minced garlic
1 teaspoon prepared mustard
1 tablespoon red wine vinegar
8 ounced soft leaf lettuce"cleaned, dried, and cold
Salt to taste
Freshly ground black pepper to taste
OPTIONAL ADDITIONS:
Tiny cherry tomatoes
Shredded or julienned carrots
Alfalfa or radish sprouts

DO THIS STEP AHEAD OF TIME. Place the quinoa in a strainer and rinse under cold running water. Transfer to a small saucepan, add 3/4 cup water, and bring to a boil. Cover, turn the heat way down, and simmer for 20 minutes. Remove from heat, and fluff thoroughly with a fork to let heat escape. Set aside to cool to room temperature. You may also chill it until cold. .
Place the olive oil, garlic, mustard, vinegar, and marjoram (or oregano) in a medium-large bowl, and stir until well blended.
Fluff the cooked quinoa with a fork to separate all the grains, and add the quinao to the bowlful of the dressing. Stir until all the grains are coated.
Tear about a third of the lettuce leaves into bite-sized pieces, add them to the bowl, and toss with long-handled salad servers until the leaves are covered with the coated grains. Tear and toss in the remaining lettuce in two more batches, including whatever optional additions you might opt to add along the way. Keep tossing until everything is evenly combined.
Sprinkle lightly with salt and a little more heavily with pepper, and toss one more time. Serve right away.